In Memory
Bill Glenn - Class of 1977
William Powell Glenn, Jr.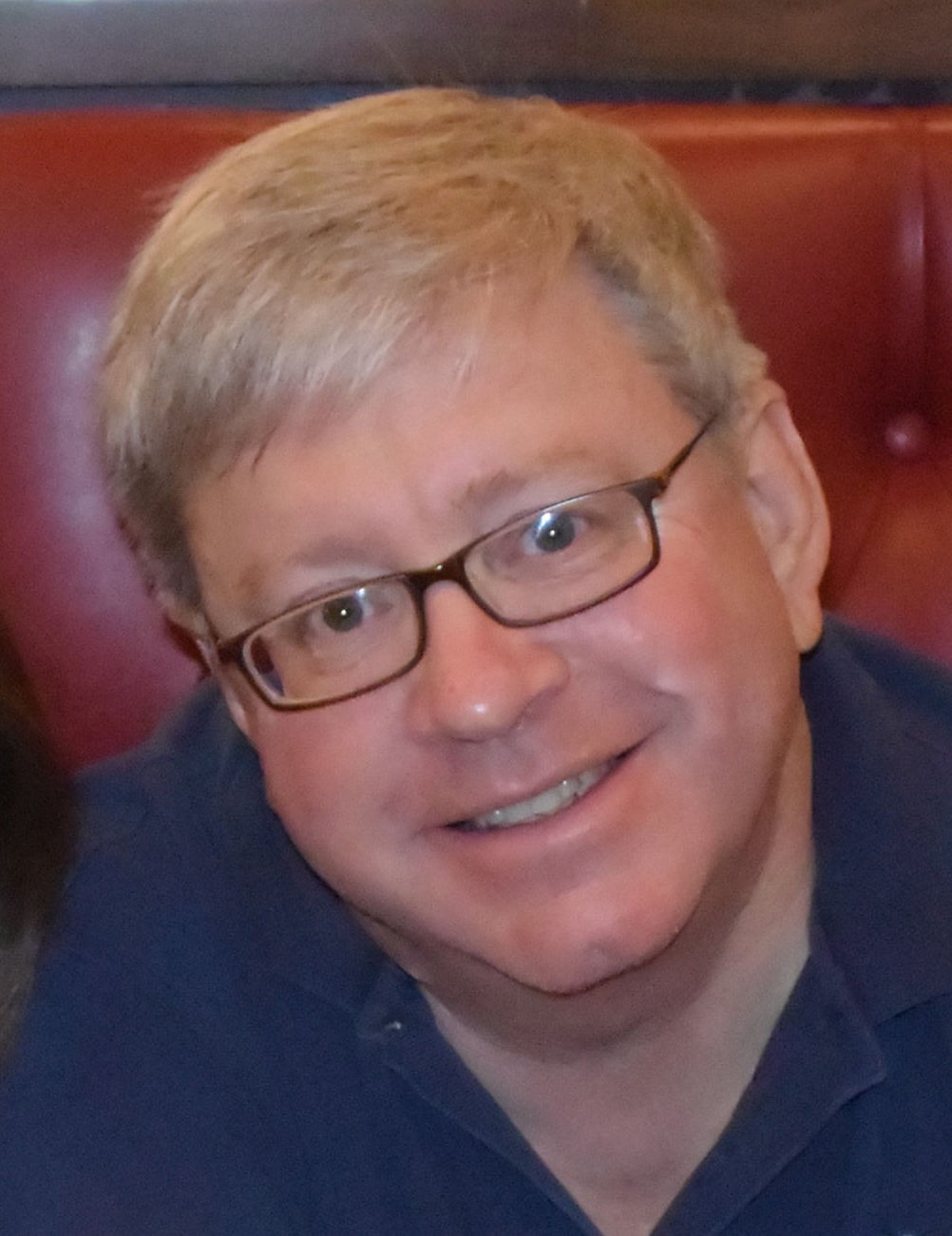 In the early morning hours of Saturday, September 23, 2017, William Powell "Bill" Glenn, Jr. passed into his eternal rest. Bill was born to Powell and Erin Glenn in Lake Charles, Louisiana on October 7, 1959. He traveled all over the world with his parents and sister, Tracy, as his father honorably served in the United States Air Force. He attended Seoul American High School in Korea, graduating in 1977. He then joined his beloved Aggies at The Marine Academy at Texas A&M Galveston, where he was a member of the Corps of Cadets, and where he lived all four years on the Texas Clipper. He then joined the Merchant Marines and worked hard to obtain his Master's License, unlimited tonnage, by the age of 27. He enjoyed life at sea for many years, ending that period as the Captain of an oil rig in the North Sea.
Then he was called to enter the legal profession. He was accepted to Franklin Pierce Law School in Concord, New Hampshire, where he would enter in the Fall of 1989. He left his post on the oil rig and needed a job just until he started law school in August. That need led him to the Galveston County District Clerk's office where he worked from March until August of 1989. During that time, he met a fellow worker, Doryn Danner, passing thru on her way to law school. They worked side by side all summer, surrounded by co-workers and friends who could see that theirs was more than a passing friendship. They could see that these two were falling in love. Indeed, by the end of that summer they started dating, then entered law school. In the true definition of a "long distance relationship", she attended law school at Louisiana State University and he took his place at Franklin Pierce in New Hampshire. In the days before texts and emails, these two enjoyed an old-fashioned love story. They spoke on the phone each day, and wrote many, many notes and letters. They learned that distance doesn't matter if the love is strong and present. They became engaged in 1991, graduated from law school in 1992, and married in 1993. Within a few years they welcomed their first child, Bailey Allison, then a few years later the Lord blessed them with another child, Jackson Powell. In the years that followed, Bill practiced law, primarily maritime and intellectual property, and was known in the Galveston County legal community as a man of honor and integrity. He spent his entire career at Royston, Rayzor, Vickery and Williams, one of the oldest and most prestigious maritime law firms in the State of Texas. He was recognized for his many legal achievements and was named as a Texas Super Lawyer from 2014 to 2017. He served on numerous legal councils and boards and published countless legal writings. He was also a trained mediator. He served as the President of the Galveston County Bar Association, and the Chairman of the Galveston County Bar Foundation, the Chairman of the Galveston County Mediation Services Board, to name a few. Bill also offered his legal services free of charge to many local charitable organizations, helping them solve issues so they could achieve their noble goals.
Bill was an adjunct professor at the Marine Academy at Texas A&M in Galveston, teaching maritime law, marine insurance and other courses over the last 16 years. His students enjoyed their time with "Captain Glenn", especially the end of semester pizza party that he hosted for each and every class.
Beyond his professional involvements, his true passion was scouting. He was an Eagle Scout and he made sure that his son began to participate in scouting at an early age. He assumed control of Boy Scouts of America Troop 123 in 2014, taking the reins from the beloved Donnie Rouse. He enjoyed many adventures with his son and the other scouts, including the Northern Tier in Canada, Florida Sea Base, Philmont Scout Ranch in New Mexico and the National Boy Scout Jamboree just a few weeks ago in West Virginia. He was passionate about scouting, and that passion was evident to anyone that met him.
Bill was a devoted husband and father. He was supportive of his wife and children in all ways and at all times. His family was his top priority. He attended countless sporting events and dance recitals. He put on a tuxedo and attended galas and social events with his wife with a smile on his face. He was loving, gentle, patient, kind and respectful. His spirit and goodness will live on through them.
Bill is survived by his wife of 24 years, Doryn Danner Glenn; his daughter, Bailey Glenn; his son, Jackson Glenn; his parents, Powell and Erin Glenn; his sister, Tracy Stevens, and husband, Mark; his nephew, Michael Stevens; his nieces, Isa and Ivy Danner; mother-and-father-in-law, Jack and Vera Danner; and his brothers-in-law, Andrew Danner, and wife Valerie, and James Danner and wife, Thuy. He is preceded in death by his maternal grandparents, Red and Fletcher Anderson; his paternal grandparents, Ohle and Joe G. Glenn, Sr.; his uncle, Joe G. Glenn, Jr.; and his precious niece, Helen Elizabeth Stevens.
Services will be held at First Lutheran Church in Galveston, Texas on Friday, September 29, 2017, with visitation from 9:30 a.m. until 11:30 a.m., services at noon and a reception to follow.
Memorials can be made to Boy Scouts of America Troop 123 or First Lutheran Church at 2415 Winnie, Galveston, Texas 77550.