In Memory
Richard Mathis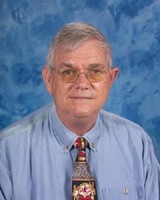 Seoul American High School teacher dies after battle with cancer
Mathis, 64, was a retired U.S. Army master sergeant who began his career with DODEA in 1999 as a business education teacher at Ansbach High School in Germany. He transferred to Seoul American Elementary School in 2004, working as a special education teacher. He transferred to the high school in 2009.
"Richard always placed his students first," SAHS principal Richard Schlueter said in a DODEA news release. "Every one of them is a better person because of his caring and teaching."
Mathis is survived by his wife, Hui Suk Pak, a school-age daughter, two grown children and several grandchildren. Funeral services were held Thursday at Yongsan.