In Memory
Joshua David-Vernon White - Class of 2003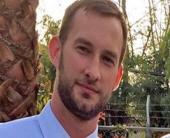 Joshua David-Vernon White, 31, of San Antonio, Texas died as a result of injuries sustained in a motorcycle accident on 22 October 2016 in Redondo Beach, Ca. He was born in Hemet, Ca on 25 December 1984. He attended Seoul American High School and graduated in 2003. He attended the University Maryland Yongsan/Seoul Korea Branch, University of North Carolina at Pembroke, and was attending the University of Phoenix, majoring in Project and Business Management.

Joshua served his Country in the U.S. Marines from August 2007 until August 2015 and received an Honorable discharge. While serving, he received a Good Conduct medal, Global War on Terrorism Service Medal, National Defense Service Medal, Navy Unit Commendation, Expert Rifle Badge (4), and Qualified as Expert Swimmer. He also was listed as intermediate in Korean language skills and beginner for Arabic language skills.

Joshua is survived by his daughter, Aleah Danielle White, age 6, of Oklahoma City, Ok (Melissa Danielle Gomes); His Parents, James K. McIntyre, Sr. and Tammy V. White-McIntyre of San Antonio, Tx and David White of Kentucky; his siblings – a brother James K. McIntyre, Jr. (Shelley S. McIntyre), and his sisters, Shilah R. White, Leila H. McIntyre, and Jeongah Kaitlyn McIntyre all of San Antonio, Tx. Joshua leaves behind his fiancée, Heather Lynn Sirag, of Tustin, Ca currently residing in Hawaii. He also leaves his maternal grandmother, Sandra L. Cain (Sondi) of Rochester, MN; maternal step-grandfather, Vernon McOsker of Vail, AZ; maternal step-grandmother, Carrie Lee Stovall of Manassas, VA and multiple Aunts, Great Aunts, Uncles, Great Uncles, Cousins, Nieces, and Nephews as well as friends that he considered family. He was preceded in death by his Grandparents Bill R Stovall, Maynard O. Johnson, Dorothy Johnson, James K. McIntyre, and Roberta Dooley McIntyre and his best friend Jeremy Gaines.
https://www.porterloring.com/obituaries/Joshua-David-Vernon-White?obId=18135713